Call for Papers: International Summer School Cultural Landscape. July 6th – 14th, 2009. Schloss Dyck.
Deadline: 28.02.2009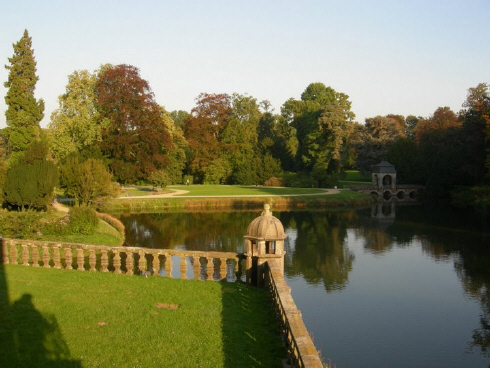 Gezicht in het park van Schloss Dyck. Foto: Oldenburgers Historische Tuinen.
Het Department of Art History van de Heinrich Heine University in Düsseldorf organiseert samen met Foundation Schloss Dyck (ons welbekend van de Jubileum excursie (zie de weblogs van 18 en 29 juni 2007 en de fotoreportage van de Rheinland-excursie op de website) een internationale summer school xe2x80x9con the topic Cultural Landscapexe2x80x9d.
(in de aankondiging staat te lezen):
Gepland zijn:
– Discussions of the participants' research and projects;
– Workshops (issues: basic texts on cultural landscape, landscape history as a cultural landscape history, landscape painting, landscape architecture, garden management) led by experts;
– Excursions (Rhineland and the Ruhr region).
The call for papers is aimed at exam candidates, postgraduates and young scientists, preferably from the subjects of art history (aesthetic perception of nature; garden history), landscape architecture, history (environmental history, agricultural history) and geography.
Of the participants, the willingness to present their research work and to prepare an assigned topic unit (unit length: 30 minutes) for a workshop is expected.
Working languages: English, German
Accommodation expenses are borne completely, traveling costs proportionately.
Please submit a 1-page abstract of your research work and a short CV by February 28th, by post or by email to:
Jun.-Prof. Dr. Stefan Schweizer, Heinrich-Heine-Universität Düsseldorf, Seminar für Kunstgeschichte. Geb. 31.21, Ebene 04. Universitätsstraße 1. 40225 Düsseldorf.
studienkurs_dyck@gmx.de