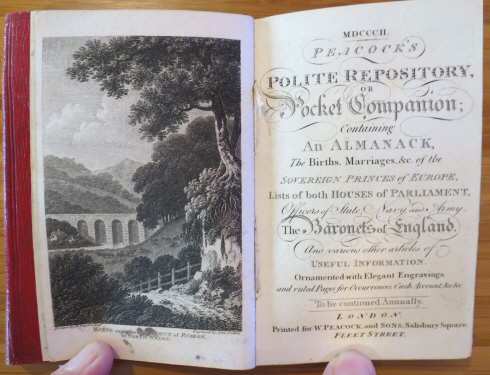 Peacock´s polite repository or pocket companion… (London 1802)  Foto's: Jan Holwerda
Al zoekende in archieven vraag je op een gegeven moment stukken op die niet nader gespecificeerd of gedateerd zijn in de hoop dat je (uit)eindelijk een snipper vindt over hetgeen je zoekt. Met die achtergrond vroeg Arinda van der Does bij een archiefbezoek een ongedateerd stuk op en deed ze een mooie vondst. En dan vind je niet wat je zocht, maar heb je wel mooie plaatjes en weer een andere 'route' waarmee (voor)beeldmateriaal met landhuis, tuin en park werd verspreid. In het stuk, een archiefdoos met m.n. almanakken, zaten 3 stuks Peacock´s Polite Repository or Pocket Companion… Door de bezitter gebruikt als reis- en kasboekje.
Wat verder zoekend op internet vind ik nu (maanden later): From 1790-1809, Repton supplied tiny watercolor views (approximately 6cm x 3cm) to illustrate the almanac The Polite Repository published by William Peacock annually from the 1780s to 1830s. Several of the original sketches survive and are illustrated in D. Stroud, Humphry Repton (1962), though their present whereabouts is unknown. All the views were engraved by John Peltro (ca 1760-1808), on whose death Repton discontinued his contribution. Although 7,000 impressions were made annually the almanac is now extremely rare.
Kijk, nu worden ze nog leuker! Opnieuw de foto's bekijkend zeg ik 'ja natuurlijk'.
Jan Holwerda
Nog even de complete titel: Peacock´s Polite Repository or Pocket Companion Containing an Almanack, the Births, Marriages, &c. of the Sovereign Princes of Europe, Lists of Both Houses of Parliament, Officers of State, Navy and Army; the Baronets of England and various other articles of Useful Information. Ornamented with Elegant Engravings and ruled Pages for Occurrences, Cash Account, & C, &c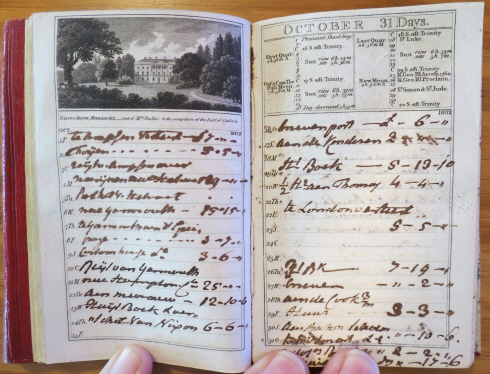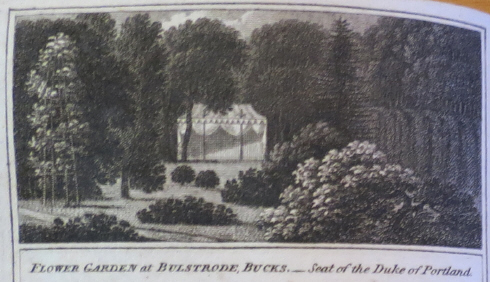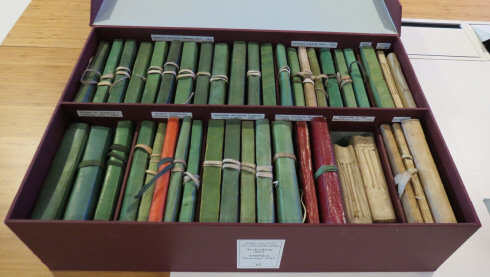 De doos vol met m.n. almanakken en 3x Peacock´s Polite Repository or Pocket Companion.