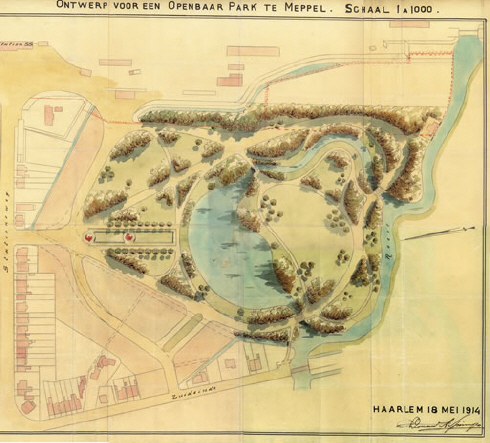 Ontwerp voor een openbaar park te Meppel (1914), L.A. Springer
Bron: historischeparken.nl
INGEZONDEN
In januari van dit jaar hadden we de oproep Call for papers. A History of Public Parks. Nu stuurde Jan Woudstra de uitnodiging voor de conferentie zelf. This conference marks 150 years since Paxton's death and re-assesses the legacy of public parks. It focusses on Paxton's heritage but addresses overarching themes that have wider implications for public parks internationally. These involve issues such as heritage and modern uses; social requirements and health and safety issues; historic fabric and the desire to modernise and leave a mark; increasing maintenance costs and reduction of public funding; privatisation of public space and community engagement, etc.
De conferentie zal plaatsvinden op 11 en 12 september, aan The University of Sheffield. Een van de sprekers is onze Sandra den Dulk: 'From Sydenham Hill to marshy Meppel: Paxton's influence on a Dutch public park'.
Meer over de conferentie vindt u hier en de programmadetails hier.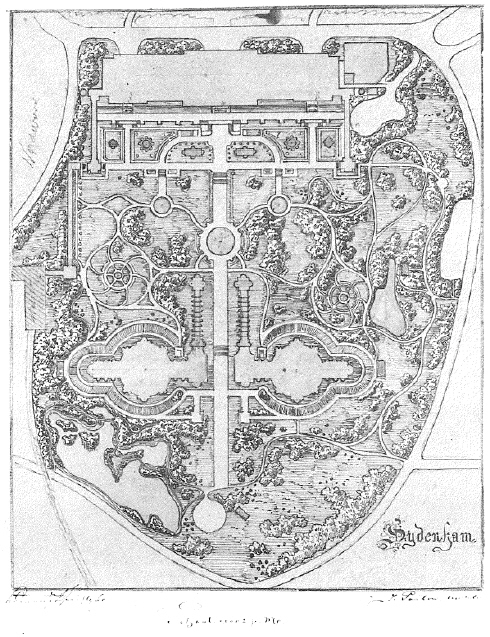 Sydenham, L.A. Springer naar Joseph Paxton
Bron: online versie van Bonica Zijlstra, Nederlandse Tuinarchitectuur 1850-1940, 1986